Lady Barn Pupil, Lady Barn Staff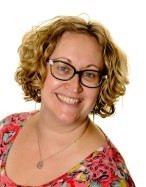 Having been a pupil at Lady Barn in the eighties, I have always had the hope of being able to send my own family through its doors.
I had simply the best time here – not just academically, but in all sorts of other ways. My memories are of all the fun I had, friendships made and the most amazing experiences a young child could wish for! School camps, drama shows and concerts, visiting the South Coast, school discos, sports days, netball matches and teachers who genuinely cared about you and made your days fun and exciting. That's to name but a few!
Coming to Lady Barn was what made me want to become a teacher myself. I had decided that by the age of 11! My LBHS experiences were so enjoyable, and my teachers so fantastic, I decided I wanted to do the same as they did. Everyone thought I'd change my mind as I became a teenager, but I never did! Lady Barn had grabbed my heart and wasn't going to let go!
So – many years later, I was a qualified teacher working in a tiny school in Trafford, when I happened to send my CV to the Headmaster of LBHS, Mr. Bonner – he had been the Head whilst I was at the school and was still going strong! I thought, if there was ever a job opportunity at LBHS I wanted to know about it, and sure enough, I got a phone call asking me to come for an interview. I won't bore you with the details, apart from to tell you how I managed to lock my presentation (which in those days was all on paper!) in my car and the Lady Barn caretaker came to my rescue! It was at that moment I knew that, even though the school had grown in size, the caring, family feel was still there after all those years, and the staff were just as helpful, welcoming and generous as ever.
I am now in my 22nd year of teaching here – I love it so much, I've not wanted to leave! I've had the opportunity to enhance my professional development through working in the Early Years and the Junior departments, and developing my role from class teacher to Subject Co-ordinator to Head of Department and now, to Deputy Head. I can honestly say that I love my job and being able to give our current pupils the same care, love, attention and fun that I was given, makes me smile every day.
As if returning to my old school, which I loved so dearly, wasn't lucky enough, I've been able to see my wish come true – all 3 of my children have been through the Lady Barn experience – my youngest is still here and loving every minute! My older boys have both gone on to new adventures now, but the experiences they had at LBHS are ones they cherish. Ones very similar to mine! When I look back at their first photograph, when they joined the Nursery, to seeing them awarded with their Prefect badges and Year 6 ties, fills me with joy and pride. They have both had the chance to develop as individuals (and boy, are they different characters!), finding their own strengths and learning to grow in so many ways; being taught life-long skills that have given them confidence and independence as they have moved through the school. Witnessing how they undertook exams at 11 with sureness and self-belief, yet still retaining an element of humbleness, makes me see how that experience will support them through future GCSEs and A-Levels. The experience of being 'top of the school' has helped them grow and learn how to take responsibility, and they have both enjoyed it as much as I did when I was 11!
The whole Lady Barn team have supported that journey and each one of their teachers has shown such care and consideration to their individual learning abilities and social development. We, as parents, have been carefully guided along each step, and that's what makes LBHS so very special – we have always felt that we matter and our children matter – we're not just 'parents' and 'children' making up numbers, or names on a register, we are more than that, we are members of the Lady Barn Family, and we always will be!
Mrs Emma Beer, Deputy Head (Teaching and Learning)