Head Boy's Welcome
Head Boy's Account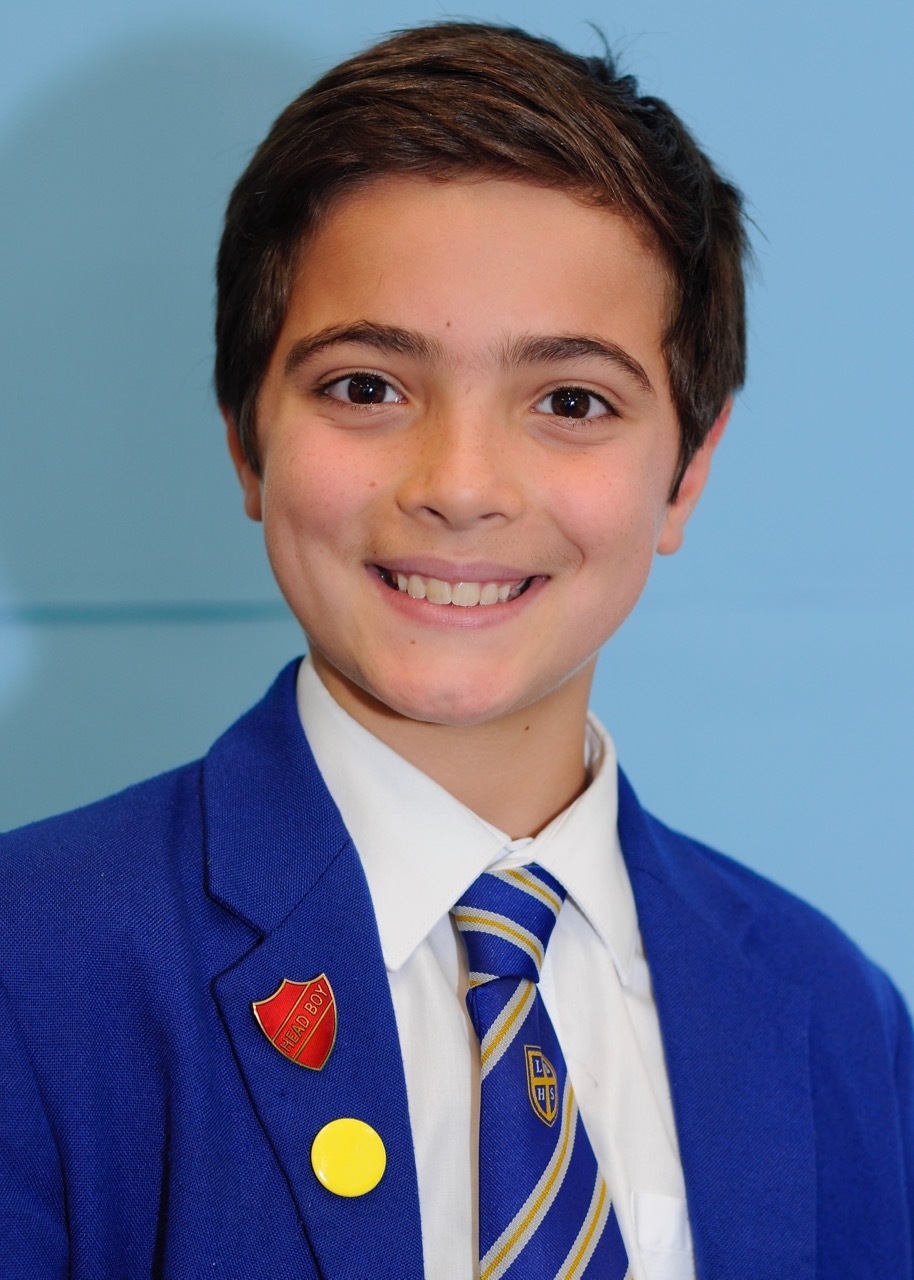 I joined Lady Barn in Nursery, a relaxed and fun year and an opportunity to play and develop key skills, such as learning to share and to use manners.
In Reception, we learnt phonics and reading by playing games on the whiteboard and the teachers taught us in a way where we didn't even know we were doing work! Having a reading buddy was one of the highlights for me. We were allocated one of the 'big boys and girls' from Year 6 to come and read with us. It is wonderful to have had that experience and again now, from a different perspective, as a Year 6 reading buddy myself.
School Camp runs from Year 2 to Year 6, when the children go on a short residential trip to the Lake District. Everyone absolutely loves camp because it is a time to be free, explore new activities and enjoy nature.
In Year 3 you are allocated one of the school's four houses and you can win house points as a reward for good behaviour. It's a bit like Harry Potter, only without the spells! Many clubs are introduced in the Juniors, such as Construction Club and Mandarin Club. In Year 4, we learn about fractions and my teacher brought in a cake for the class as a demonstration, which was a very tasty way to learn! You also have the opportunity to study independently for a research award.
The final two years of Lady Barn, are the most challenging but also the most rewarding. Year 5 is all about preparing for the entrance exams and learning as much as possible. The children stay with the same teacher and classmates for Years 5 and 6. Although Year 5 is intense, it is also a fun year because we have some great school trips. At the end of Year 5, roles and responsibilities are awarded to the pupils. I felt honoured and privileged to be chosen as Head Boy, alongside Ginny, the Head Girl.
When the secondary school exams are over, Year 6 is the best! You become a reading buddy, perform in a production, study different modules and go on the French Trip; we visit one of the biggest aquariums in Europe and get to practise French, by ordering meals and trying French food.
I have thoroughly enjoyed my time at Lady Barn House School. The atmosphere at Lady Barn is very family orientated and our teachers know every single one of us by first name. I have made some really good friends over the years and I know I will be sad to say goodbye to my teachers.
You can spot a Lady Barner immediately – kind, caring, thoughtful, well behaved and confident and I feel very lucky to have had the opportunity to have come here.
Ollie, Head Boy, 2019-2020.