Lady Barn Staff, Lady Barn Parent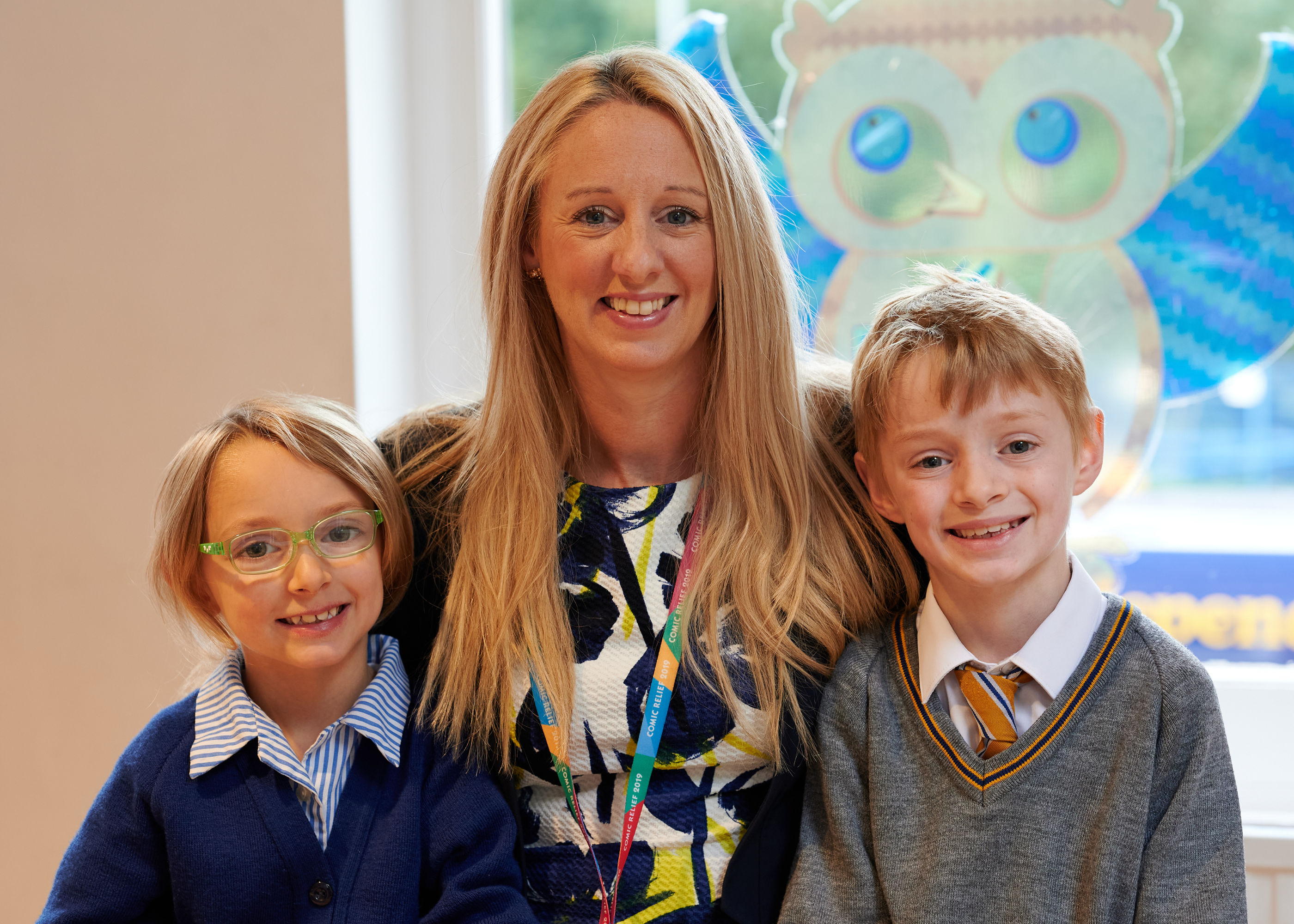 I joined the Lady Barn staff long before I had even given much thought to becoming a parent myself! However, when my children did arrive, there was never any doubt as to where my husband and I would choose to enrol them for their primary education.
We've never questioned our decision; our children are inquisitive, thoughtful, challenged, well-mannered and above all else, they're happy. They love their school – the staff, the experiences, their friends; we've never had to deal with the Monday morning blues.
We felt that a co-educational school was important so that the children could build friendships with both boys and girls, which will serve them well throughout their lives. My husband and I experienced very different educational paths - his route was state school and vocational qualifications; my route was independent school and boarding school, followed by university. However, when it came to the education of our own children, our combined focus was clear and the Lady Barn aim for the children resonated with us; we wanted them to be themselves, but the best possible version of themselves, and to grab every opportunity with both hands.
We don't have any preconceptions as to where our children might move onto for secondary school and don't particularly measure success based on academics alone - my son hitting the bullseye in archery on the Parent & Child weekend and passing his first drum exam are just as meaningful. When it comes to the move to senior school we are happy to be guided by the teachers to choose the best option for each of them at age 11. We didn't wish to map out their school paths at age 3 by choosing a 3-18 school - it felt too set in stone at that stage when they were simply too little to have developed their personalities, strengths and interests. We liked the idea of the children gaining responsibility at the top of the school and then having their own input for the next step; we also felt that sitting exams in Year 6 would mean that GCSEs and A Levels would be less daunting!
Wherever their individual paths take them, we are confident that the foundations laid at Lady Barn will stand our children in good stead for whatever life throws at them. They will always have fond memories of their time at Lady Barn, as will we.
Mrs Laura Lachevre, Admissions & Marketing Manager